Haunted Houses in Florida
A cool breeze makes an eerie whistling sound as it blows through the blood-splattered, broken hallway window. Based on the fact that you and your friend have not seen anyone else, it would seem that you're alone in the house. But in this living nightmare that has become your life, you are aware that the both of you are surrounded by presences beyond your comprehension. Doors have been swinging open and slamming shut at seemingly random, the floors upstairs have been creaking beneath the weight of something in motion, and you can't shake the belief that the paintings are all staring at you. Though your friend seems to be coming unglued in response to the situation that you have found yourselves in, you have decided to convey a sense of strength and determination. The question is, how long will you last?
---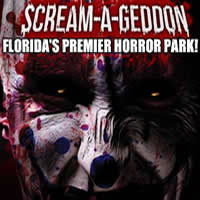 Scream-A-Geddon
Dade City, FL
Tampa Florida's newest haunt experience will feature 6 terrifying attractions in 1 location!... Read More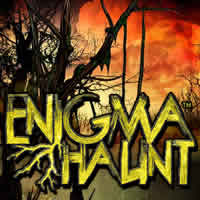 Enigma Haunt
Boca Raton, FL
Enigma Haunt features three hair rising haunted attractions in one indoor location, utilizing two floors in more than 19,000 sq feet to create each horrifying destination. Taking over an hour, only th... Read More
---
---
From the Atlantic Ocean to the Gulf of Mexico, Jacksonville to Miami, Florida is no stranger to variety. To ensure that you know where all of the state's best haunted attractions are located, we have updated our interactive map with Haunted Houses, Yard Haunts, and more. Regardless of whether you're looking for attractions in your city or thinking about planning a road trip, your next horror experience is waiting to be discovered.